This is the section where if anything noteworthy happens…you'll find it here.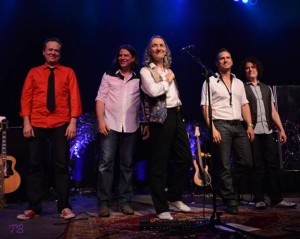 Roger Hodgson, legendary vocalist and singer-songwriter from Supertramp, is heading back to North America for a series of fall dates. Following extensive tours of Europe and South America, Hodgson kicks off his North American tour on Nov. 4th in Wabash, Indiana.
Hodgson co-founded the progressive rock band Supertramp in 1969 and was with them for 14 years. He helped define a generation of progressive rock and wrote and sang Supertramp's globally successful and enduring anthems such as "Breakfast in America," "Give a Little Bit," "Take the Long Way Home," "The Logical Song," "Dreamer," "It's Raining Again," "School," and "Fool's Overture" – songs that helped the band sell well over 60 million albums.
Hodgson is recognized as one of the most gifted composers and lyricists of our time. He has twice been recognized by ASCAP (American Society of Composers, Authors, and Publishers) for his songs being in the top played songs in their repertory, proving that they have indeed stood the test of time.
Accompanied by a four-piece band, Roger continues to perform all his hits that he recorded with Supertramp plus other classics – such as "Child of Vision," "Hide in Your Shell," "Sister Moonshine," "Even in the Quietest Moments," plus favorites from his solo albums – "Only Because of You," "Lovers in the Wind," and "In Jeopardy" – many of which can be found on his current CD release, Classics Live.
Uniting generations, Hodgson is transporting baby boomers back to their youth while giving younger concertgoers a taste of why his heartfelt songs have endured. North American audiences are once again preparing to experience the magic and spirit that Hodgson created with Supertramp.
Roger Hodgson North American Tour Dates:
November 4 – Wabash, IN – Honeywell Center
November 6 – Detroit, MI – MotorCity Casino Hotel
November 7 – Niagara Falls, NY – Seneca Niagara Falls Casino and Resort
November 8 – Ridgefield, CT – Ridgefield Playhouse
November 9 – Bethlehem, PA – Sands Bethlehem Event Center
November 11 – Huntington, NY – The Paramount
November 14 & 15 – Rama, ON – Casino Rama – On Sale August 20
"Remarkably, the humble musical legend is back and his signature voice sounds stronger than ever… to see and hear Roger Hodgson in concert today is simply to experience a sort of musical homecoming." Rolling Stone
"This is the real deal: a legendary music man, in brilliant form and shimmering presence, supported by a tight, terrific band. An evening with Roger Hodgson will raise your standards of concert-going." Huffington Post
"Beautiful. That's the word that just keeps popping into your head when watching Roger Hodgson perform. Whether it's the melodic complexity of his songs, the harmonies he weaves with his band, the lyrics that sweep you away or his ability to still command the incredible upper range of his voice…" Classic Rock Music Examiner
Check out his latest release, 'Classics Live'. This spectacular collection of Roger's hit songs from concerts recorded around the world is available through his Store and iTunes.
Enjoy this video montage of Hodgson performing some of his timeless classics.
For more information, visit the Tour page on Hodgson's Website or Events on his Facebook page.
For additional information on Roger Hodgson, visit his Bio.
www.RogerHodgson.com
www.Facebook.com/RogerHodgson
www.Twitter.com/RogerHodgson
www.Youtube.com/RogerHodgson
www.Instagram.com/RogerHodgson
ACE FREHLEY
BUCKCHERRY NEWS
From former bassist Jimmy "Two Fingers" Ashhurst
Ok that's it…
Now even my doorman's checking on me to make sure I'm not dead sooo…, here goes.
Over a month ago now the band collectively decided that they would prefer to proceed without me.
I haven't made any sort of announcement prior to today since I believed and still believe that this news should have come from the band itself.
However, since they're already on their 3rd or 4th show without me and still haven't let anyone know (maybe they're having trouble finding wifi or somethin …that shit's expensive yo); since it was not my decision to leave the band; since I'm uncomfortable not answering the many kind but speculative messages I've been receiving; and finally since I believe that there are folks out there who've been loyal and supportive of us over the years and as such have a right to know; – Im forced post this myself in order to finally put this to rest and move forward with whatever shows up next for me.
If you're looking for a reason you'll need to ask them, since the one they gave me of my being 'unhappy' and of them 'doing-me-a -favor-to-release-me-from-this-torment' isn't really resounding with the 'Ring of Truth'…. (If everyone who had a job were sacked for being unhappy who'd clean the tollets for fuck's sake, only happy people? … dunno…but I digress…)
While it is true I'd become unhappy about certain aspects of touring and of the state of Rock and Roll in general that I believed were of vital importance to our collective well-being, I still believe that those issues could have easily been resolved as a group. Sadly others did not agree and as a result- result.
I dunno. Im gonna go with "Im a Democrat and they're Republicans" if anyone demands an answer or whatever…As far as what I'm gonna do next…
Welllll hahaaaa…ZERO for the moment, but after a bit of refresh/recharge I doubt that I'll be able to resist the temptation of the Devil's music for very long.
First and foremost, however, I very much wanna take a moment to enjoy the life that my work with the band has provided me with, while it lasts, and I thank the band, all of em, for giving me this opportunity to do so.
I wish nothing but continued success for the guys, and I hope the new guy works out great
(I dunno who it is so please don't ask. I do hope he's super cute though).In closing, to all fans of the band: Arrivederci, Nos vemos, Au revoir, いってきます, Até mais, and See ya later…but to everyone else… Im back.