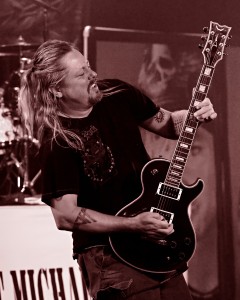 Interview
Pete Evick
Guitarist, Songwriter, Producer
Bret Michaels Band, Evick
June 2015
Pete Evick lives for the music. Ever since he was a young lad music was the one constant in his life. The guitarist, singer, songwriter and producer is now adding entrepreneur and author to his resume'. The longest tenured member of Bret Michaels solo band has kept very busy. We had the opportunity to talk to Pete so he could update us on his current ventures.
RSC: The Bret Michaels Band has recently gone through some changes. Can you tell us a little about the "new" guys? Continue reading →