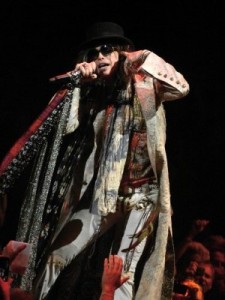 Our Team
Joseph Suto- President/Editor/Photographer
Jenipher Nyari- Vice President/Photographer
James Baase- Reviewer/Designer
Robert Winans- Reviewer
Dave Leary- Country/Pop Analyst
"Buffalo" Ray Halm- Photographer
Chelsea Bradley- Contributing Reviewer/Photographer
Thom Jennings- Contributing Writer
Our mission statement: to give the reader the best coverage we can. We will try to do each review fairly and give an accurate assessment to each and every show that we review. We also will not be boxed into any categories. If we feel an artist is someone we would like to review we will not let genres or types of music limit our boundaries. We have reviewed artists from Olivia Newton-John to Loretta Lynn to Korn. Heavy Metal, Industrial, Hard Rock, Light Rock, and even a tad Country and everything in between.
A little history about us is that we actually started out in 2001 as BuffaloRocks.com. After a few years we took some time off and did freelance reviews for RockMusicStar.com and Nightlife Magazine. We felt the time was right to try and bring a different idea and feel to the music world.
We will be constantly adding things. If you don't stop back in a while, be prepared as we have only just begun. We hope everyone that checks out our site will leave us some comments and feel free to talk about anything music related. Remember that's what it is all about. That's why we let the music do the talking.
And also stop by our Facebook Page as we offer up some discussions as well as talk about historic past concerts and tours.   Please direct any correspondence to our contact form below.