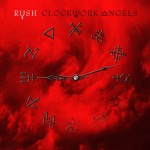 CD Review
RUSH
Clockwork Angels
Roadrunner Records
2012
☆☆☆☆
By: Joseph Suto
Upon hearing Rush was releasing another new album, I didn't know what to expect. Would it be similar to their last few releases or something entirely different? Well, after listening I can safely say this is their best album since their last platinum effort, 1991s Roll The Bones.
Rush have released their nineteenth studio album to an overwhelming success. The album hit #1 in its homeland of Canada and #2 in the United States. Bassist and vocalist Geddy Lee along with his usual partners in crime, drummer and lyricist Neal Peart and guitarist Alex Lifeson have outdone themselves with Clockwork Angels.
The first two songs off the album "Caravan" and "BU2B" were introduced to Rush fans on the 2010 and 2011 tours. So fans had an idea on what to expect. "Wreckers" is one of the candidates for best song of the album. It has an old school Rush chorus that reminds one of the Rush from the 80s. Other highlights include "Wish Them Well", which reminds one of older rush as it has the sway and swagger of the traditional playing of Lee, Lifeson and Peart throughout the five minute-plus track. The epic track "The Garden" closes out the album in fine fashion as it deals with love and respect and the measuring of life.
It had been five years since the last release Snakes & Arrows. To say Rush have outdone themselves would be an understatement. It should be interesting to see what songs Rush will perform on the Clockwork Angels tour soon to hit an arena near you.
For more on Rush and the Clockwork Angels Tour check out www.rush.com