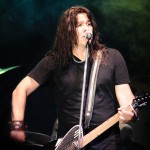 Concert Review
Slaughter
The Hub At Perry Square
Erie, PA
Friday July 20, 2012
Review/Photos By: Joseph Suto
The sixth annual Roar On The Shore was held in Erie, PA from July 19-21. The bike rally that has a little something for everybody, has become one of the fastest growing free bike rallies in the United States. Slaughter, the American rock and roll band hailing from Las Vegas, Nevada headlined the bike rally last Friday evening. Slaughter was formed out of the remains of the Vinnie Vincent Invasion and still consists of original members, vocalist Mark Slaughter and bassist Dana Strum. Joining them were guitarist Jeff Blando and drummer Zoltan Chaney. The occasion marked a rare headlining performance for the band.
"The Wild Life" appropriately kick started the festivities to the roar of the crowd, that by the time Slaughter played their first notes had grown in size incessantly. The Back to Reality album was represented by a turbo charged version of "Take Me Away". The band also played a new song, "Living Inside" that seemed to rev up the crowd. It was also their first new tune since the release of the aforementioned Back To Reality which was released way back in 1999. "Spend My Life" was the song that was most resonant of the evening. "Real Love" was a treat to hear as it was performed a little different than the studio version. "Fly To The Angels" was dedicated to the people who were involved in the incident in Aurora, Colorado that happened just after midnight to start the day. By the time the band ripped into its big anthem "Up All Night" off the debut Stick It To Ya, arms and fists were pumping throughout the huge crowd.
Mark Slaughter has experienced a few vocal issues over the past few years. On this day, however he sounded vibrant and better than he has in quite a while. It has been a very long time since Slaughter has recorded an album, much less even play on a big tour. Hopefully the band is ready to get back to work and deliver another stellar album. This band still has some gas in the tank and aren't quite near empty just yet.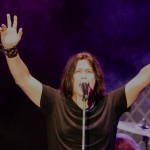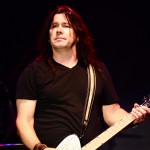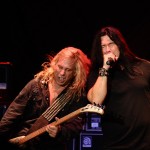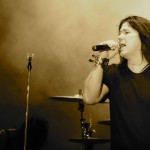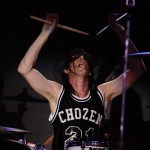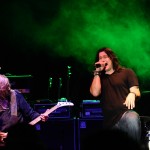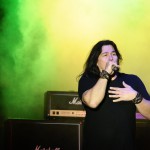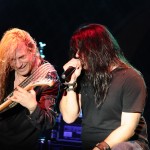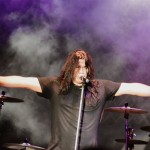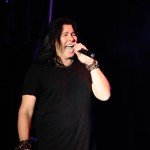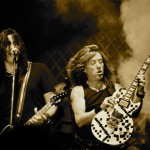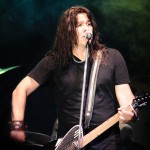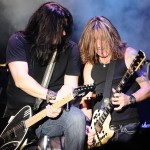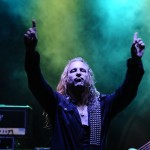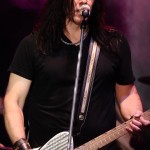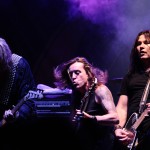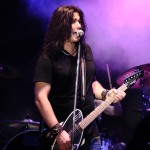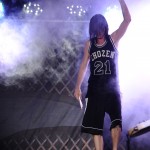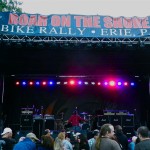 Set List
The Wild Life
Take Me Away
Burnin' Bridges
Spend My Life
Mad About You
Eye To Eye
Living Inside
Real Love
Fly To The Angels
Up All Night